Welcome to the first edition of our Client Home Spotlight series. Over the years, one of the most enjoyable aspects of our job is visiting clients after they've moved in. From remodels to families growing, the homes and the people change so much. It brings us joy to see life in the homes and the changes over time.
Our first featured home is located on a lovely tree-lined street in the Hamline/Midway area of St. Paul. Matt and Renee Spillum purchased this home one year ago on January 31, 2013. This was their first home purchase and the first year brought numerous new homeowner challenges and much joy. They've even taken part in Saturday morning breakfast potluck celebrations with the neighbors in their alley! Read on for Renee's account on their first year in the home and their look at the years ahead....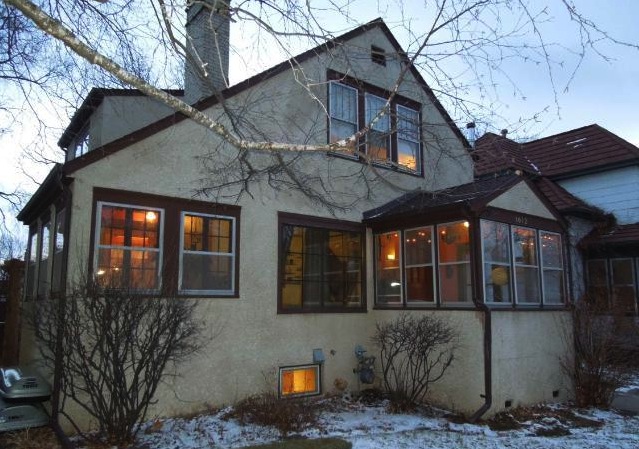 1612 Lafond Avenue, St. Paul
After getting married in April 2012, it was not long before we started getting more serious about buying a house. Finally, after a few months of showings with Lyndsey, we found the perfect option for us - in a neighborhood we loved, and already updated with very few projects left to do. We moved in February 2013, and had a great summer full of "deck parties" and gardening, as well as painting, decorating and furnishing our new home. Our alley has a tradition of hosting backyard breakfasts on Saturday mornings all summer, and we loved getting to know our new neighbors that way. As winter began we had our first real repair - the boiler stopped working, leaving us with a chilly house (thankfully well before the below zero temps we're feeling now). I replaced the thermostat first, with a programmable one. A good change, and I was proud that I figured out how to do it on my own, but it didn't solve the real problem. We had a contractor come out, and they diagnosed and replaced the control board. Since then, we've hosted Thankgiving for our whole family at our gigantic dining room table, enjoyed Christmas and the new year together, and we're almost at our first anniversary of homeownership - all in a warm and toasty home!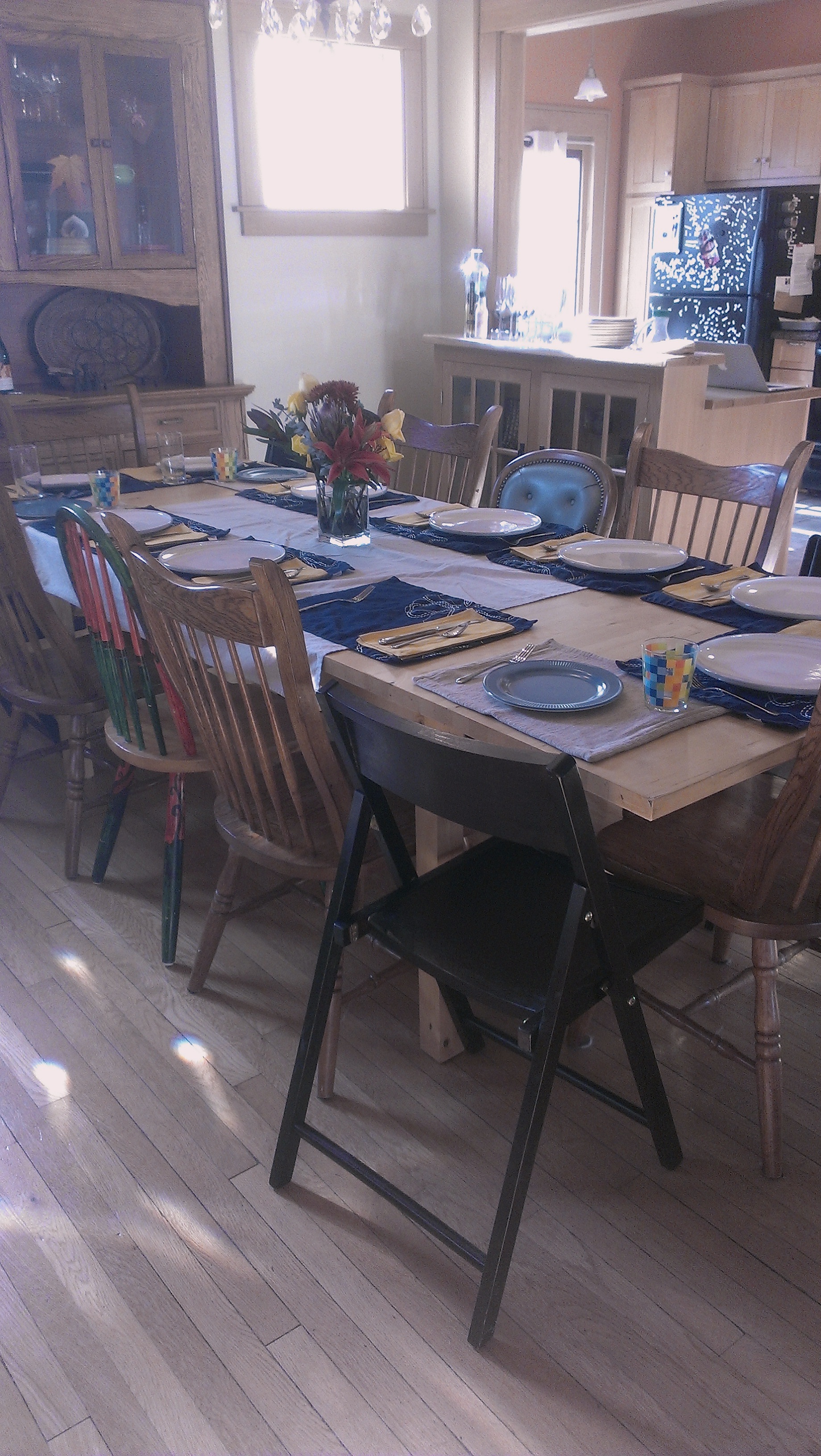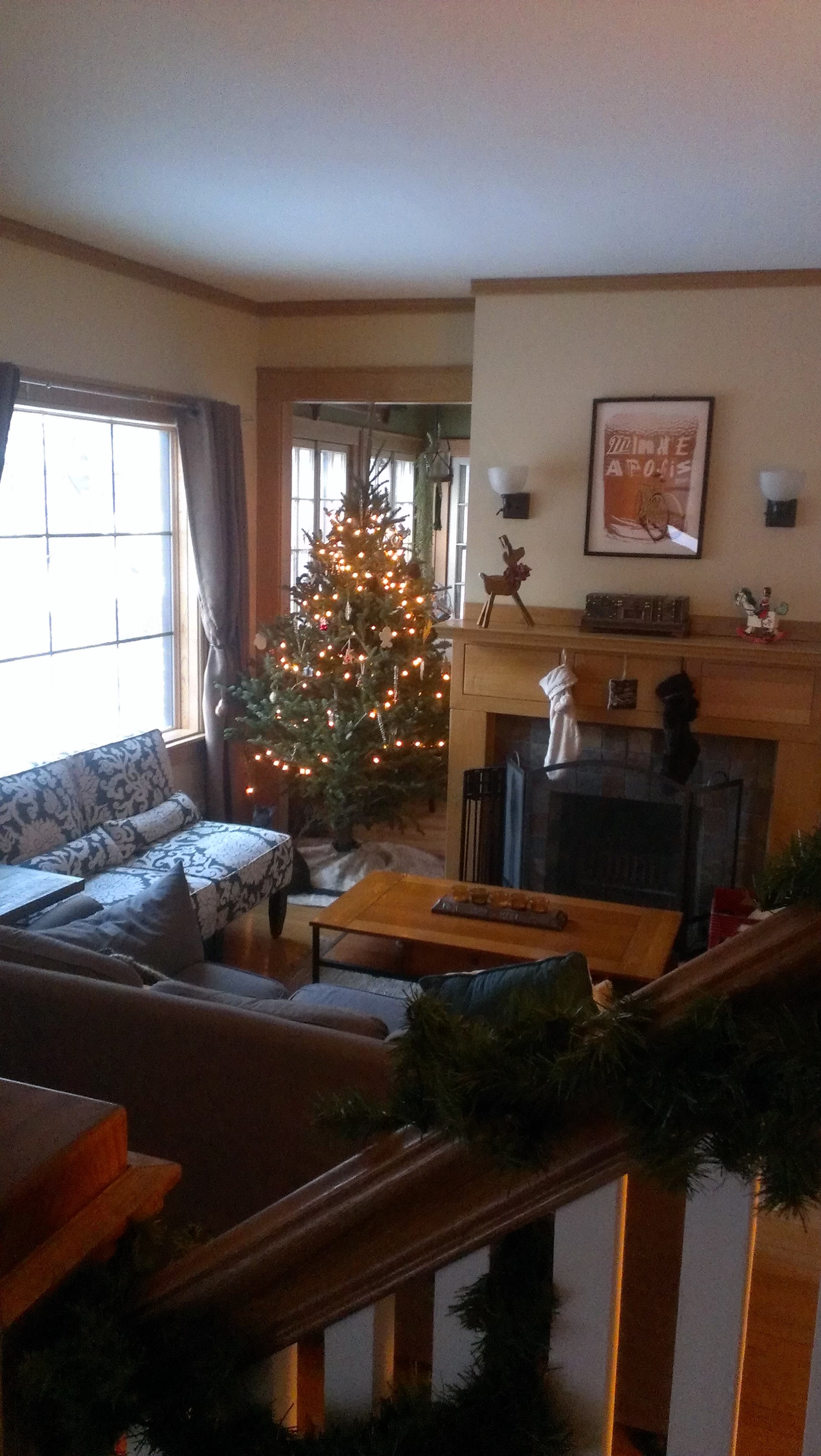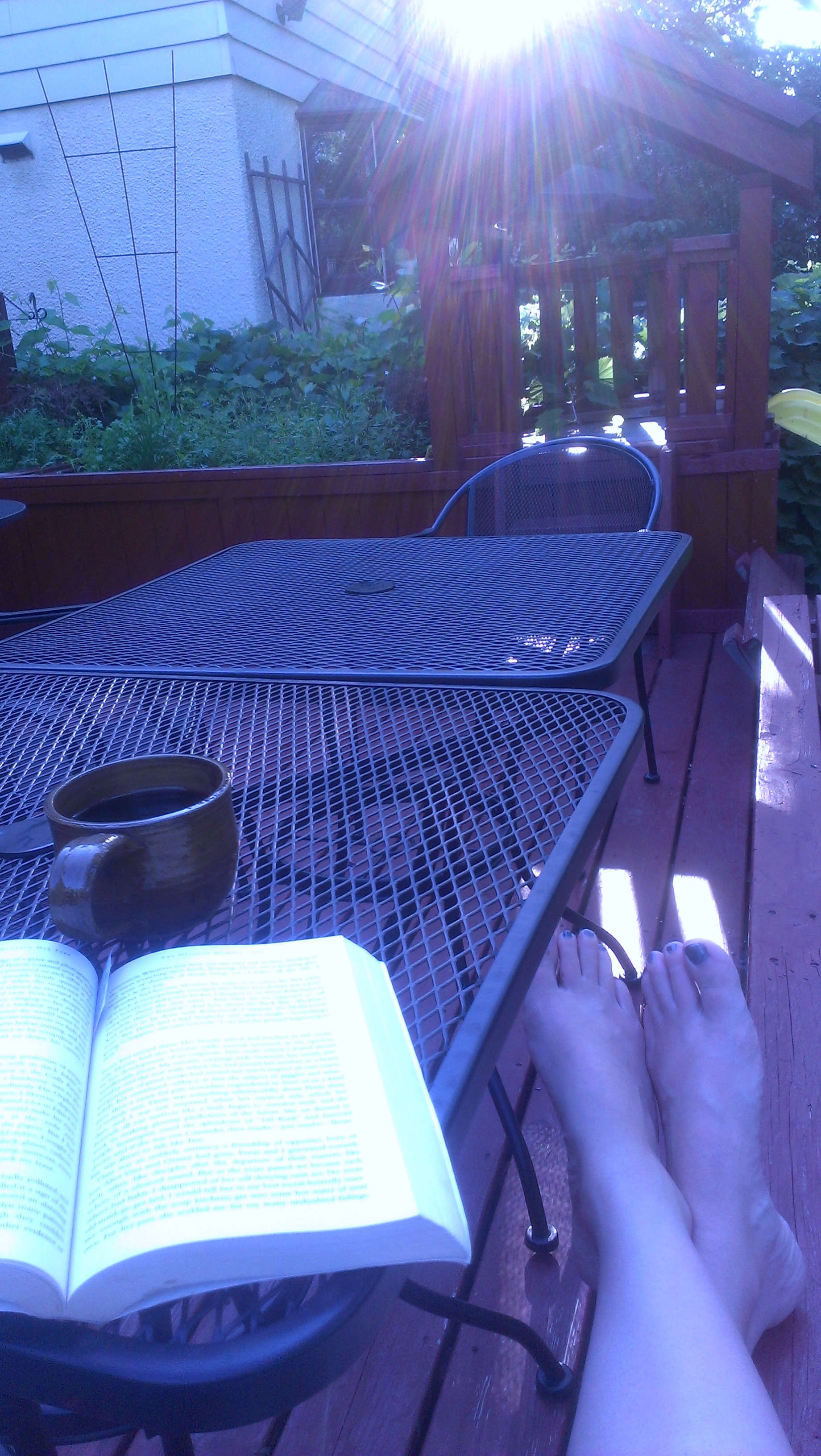 One unique thing about our house is that the basement is fully finished with a bathroom, bedroom and family room. It also has its own entrance, making it ideal for a housemate. Three months after we moved in, we invited a friend to live with us. It's a great deal for him, and he pays a third of our mortgage, plus takes care of our cats when we're out of town and even takes the recycling out sometimes! We're hoping that we can continue to use that space in the long term to provide a home for someone outside our family. it's a great source of a little income, and makes full use of what otherwise might be underused space.
Overall, this was just the right purchase at just the right time for our family, and neither of has have had a single moment of buyer's remorse, even when the temps inside dropped to 50 degrees on a day we were expecting company. We're looking forward to a few more small projects - putting in a rain garden, ripping the carpet out of the second bedroom and refinishing the floors, and hopefully eventually building a sauna in the backyard. We hope to be here for a very long time, taking advantage of the light rail opening in June and all of the positive changes to our neighborhood that we see coming with it.