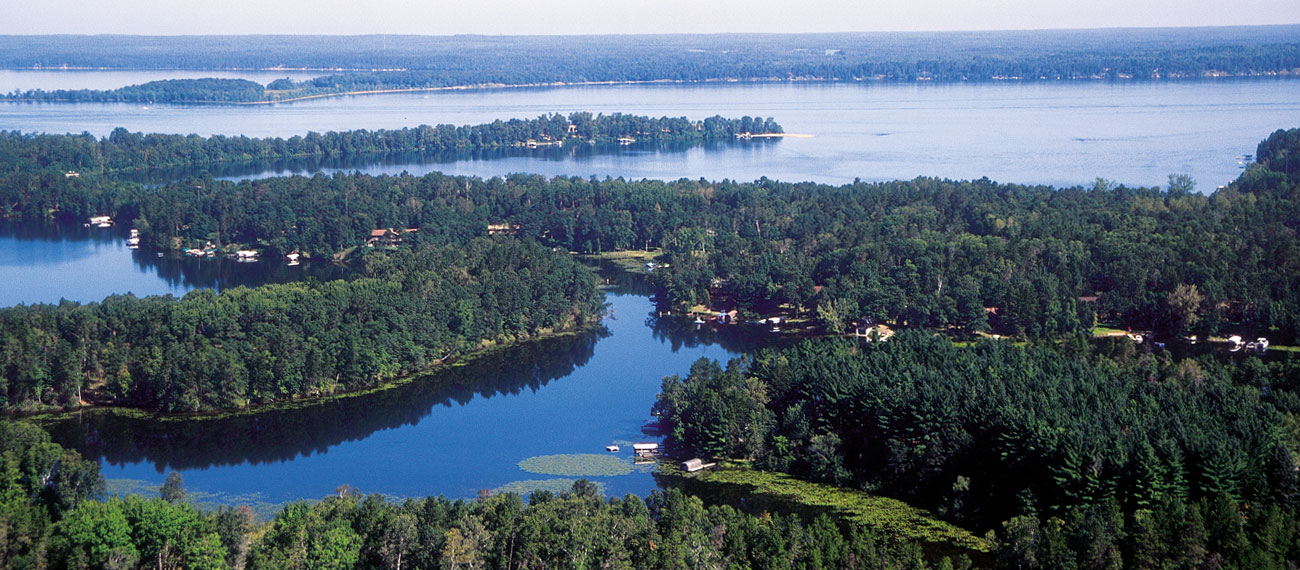 Exploring Minnesota: The Brainerd Lakes Area
Did you know Minnesota has more shoreline than California, Florida and Hawaii combined?[1] Including rivers, streams, lakes & ponds, Minnesota has more than 180,000 miles of shoreline compared to 168,918 miles for California, Florida and Hawaii together. That's a lot of shoreline and a lot of possibilities for a home with a water view!

Whether you're looking for a home on water in the Twin Cities metro area or a second home in outstate Minnesota, the Spiczka Marketing Group can help you. As part of our Exploring Minnesota series, we will look at areas around the state that offer great opportunities for living on water and open land. We love to explore our state, so if you have any ideas of places you'd like to share with our friends and us, please contact us.
Our first area in the spotlight is the Brainerd Lakes area. Just a little over 2 hours north of Minneapolis, the "BLA" as locals call it, is home to more than 500 lakes. The Brainerd Lakes Area includes the following communities: Brainerd/Baxter, Nisswa/East Gull Lake/Lake Shore, Pequot Lakes/Breezy Point/Jenkins, Crosslake/Manhattan Beach/Fifty Lakes/Emily, Crosby/Ironton/Deerwood/Mille Lacs Lake/Aitkin, Little Falls/Motley/Pillager/Staples.[2]
Brainerd Activities for All Seasons
The Brainerd Lakes area is in the heart of Minnesota and is a great place to enjoy Minnesota's beautiful 4 seasons. The abundance of recreational options makes the BLA a top destination for tourists in Minnesota and those seeking a seasonal residence. In the summer months the population grows to an estimated 300,000.
Brainerd is a place for skiing, snowboarding, snowmobiling and ice fishing during the wintertime. After the lakes have melted, people enjoy boating, fishing and water sports with kayaks, canoes, and stand-up paddleboards. Off the lake, people enjoy hiking, biking along the many paved trails, mountain biking on the Cuyuna Lakes Mountain Bike Trails, golfing at one of two dozen golf courses, hunting, shopping, horseback riding and having fun at water parks.
Real Estate in the BLA
For the Spiczka Marketing Group, selling real estate in a beautiful area like Brainerd makes work fun. David our resident lake expert has a great depth of knowledge of the lakes and land, especially surrounding the Gull Chain and Whitefish Chain. He has spent years both working and enjoying the area and is always available to offer his expert opinion on both real estate and entertainment options. If you're looking to sell or buy in the area – you will not find a better person to sit down with.
We assist those looking for various types of properties including single-family homes, seasonal cabins, condominiums, townhouses, hunting land, as well as short-term cabin rentals, hotels, and timeshares.
We can help you narrow down your search by looking at factors such as lake size, seasonal versus year-round use of the lake, proximity to amenities, property taxes, wells and septic tanks, and even property management for those who want their properties maintained, cared for, or managed.
We pride ourselves on offering our clients the best services in the metro and out state areas like the BLA. Our clients that have moved north say they do it for the slower pace of life, the beautiful summers, the lakes, the land, the people, and small-town atmosphere. Whether you're looking for a seasonal residence or year-round home, we offer approachable real estate services that will answer your needs. Contact the Spiczka Marketing Group today.